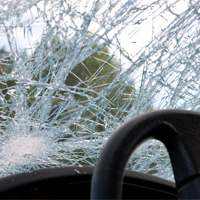 A 53-year-old woman that was hit by a vehicle in Santa Maria last night suffered major injuries when she was hit be a car driven by Arturo Ramirez who failed to yield and hit the woman while she was in a crosswalk. The woman was crossing Broadway near Bunny with two relatives. Ramirez stopped and didn't have a license.
Ramirez stopped and police found he is not a California licensed driver.
Police say the woman and two relatives, who are both minors, were walking across Broadway, near Bunny Street around 8:30 p.m.