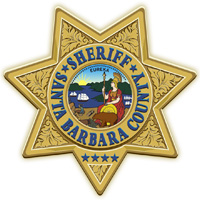 The Santa Barbara County Sheriff's Office says two missing hikers were found safe Saturday morning in the New Cuyama area.

Early Friday evening, a woman called the Sheriff's Office to explain that her husband and his friend hadn't returned from a day hike near McPherson Peak.

Deputies went to Aliso Park, which is about five miles southwest of New Cuyama, and found a car that belonged to the two men.

Sheriff's Search and Rescue volunteers worked throughout the night. The hikers were found uninjured on Saturday morning and air-lifted out of the area because of the rough terrain.