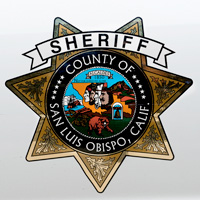 San Luis Obispo County Sheriff's Office has been awarded a $226,309 grant from the California Office of Traffic Safety for a year-long program aimed at preventing deaths and injuries on our roadways. The grant received by San Luis Obispo County will aid in the county's ongoing effort to improve traffic safety and quality of life.
The grant will assist in efforts to deal with traffic safety problems and to reduce the number of persons killed and injured in traffic collisions. While traffic deaths from all causes declined by nearly 39 percent between 2006 and 2010 in California, they rose by 2.6 percent in 2011. State and federal officials anticipate that figures will show another rise for 2012. DUI deaths remain the largest sector, at nearly 30 percent of traffic fatalities. Recent trends show increases in two new categories – distracted driving and drug-impaired driving.

Funding for this program is from the California Office of Traffic Safety through the National Highway Traffic Safety Administration.