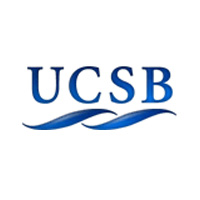 UCSB has called today a "Day of Mourning and Reflection" and classes have been cancelled to give students time to grieve from the shooting in Isla Vista on Friday. A memorial will be held for the victims at 4 p.m. at Harder Stadium. UC president Janet Napolitano has reassured students that on-campus resources will be increased for those affected by the shooting.
The shooting spree occurred at 9:30 Friday evening when a Santa Barbara City College student allegedly murdered six people and injured 13 others. The shooter, identified as Elliot Rodger, stabbed and killed three people in his apartment complex, who have been identified as Rodger's roommate Cheng Hong, George Chen and Weihan Wong. All three of them were UCSB students and from the Bay Area. Rodger went to the Alpha Phi sorority house and aggressively knocked on the door. Nobody answered, so Rodger began shooting at people across the street.
The three victims who were shot and killed have been identified as UCSB students Katherine Cooper, Veronika Weiss, and Chris Michaels-Martinez. Martinez grew up in Los Osos and graduated from San Luis Obispo High School in 2012. His basketball and baseball coaches described him as a coach's dream, a hardworking team player who was always smiling. People who knew him described him as well-known and well-loved. Martinez planned to follow his mother's footsteps, San Luis Obispo Deputy District Attorney Caryn Michaels, and go to law school.
Rodger also killed himself. Police have discovered a 140-page manifesto written by the alleged shooter, as well as YouTube videos in which Rodger lamented that girls were not attracted to him and wanted revenge to prove that he was the superior Alpha male. Questions have been raised as to how Rodger was able to legally obtain three guns even though he had a history of depression and seeing therapy.