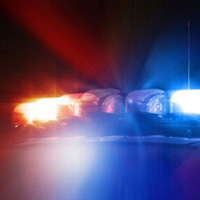 Three separate businesses were targeted for burglaries during the past three weeks in Morro Bay. Based on the current investigation, Officers now believe these burglaries may be connected with the same suspect or suspects. Evidence found at the scene of a recent burglary to the Morro Bay Eagle's lodge points toward a similar method used during the commission of two separate burglaries to "The Shirt Shop" on Front St., and "Lucia's Apothecary" on the Embarcadero. Cash was taken from all three businesses, amounting to over $1000 in total.

Morro Bay Police are also working with California State Parks officials and Pismo Beach Police Department on recent burglaries to businesses in their areas, which may also be related.

The burglary to the Morro Bay Eagle's lodge on November 7th was committed during daylight hours, and witness statements describe a Hispanic male adult, wearing all black clothing, seen driving a newer model, gray Ford Mustang away from the scene. The vehicle is described as having black racing stripes, along with chrome wheels and "mustang" in large chrome lettering across the trunk. Witnesses also obtained a partial license plate for the suspect vehicle of, "L885".

Morro Bay Police are asking for the public's help in identifying the suspect(s) in these burglaries. Officers want to remind citizens not to confront anyone, but call 911 immediately and remain a safe distance away.