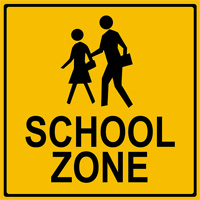 On Tuesday, December 17, at approximately 1:00 p.m., staff from the Paso Robles Joint Unified School District notified the Paso Robles Police Department regarding a possible planned child abduction.
District staff reported receiving information from a source outside the area who reported they had received information from a third party about this planned abduction. The unidentified third party told the reporting party that a male subject was planning to abduct a school aged male from an unidentified school in Paso Robles sometime before Christmas.
The suspect had reportedly been scouting various schools in the area as part of the planning for this incident. School district officials called the PRPD and also told the reporting party to contact the PRPD, which he did. However, this reporting party refused to provide any pertinent information and ended the call to PRPD. This reporting party has since been contacted by a PRPD officer and is cooperating with the investigation.
Working in partnership with school district officials, the security presence was immediately elevated at all schools in the district. Notifications were made to the other school districts in the area and the information was broadcast to all law enforcement agencies in the area.
PRPD officers and detectives are currently following up on all available investigative leads. The suspect is described as a white male adult in his 60's, 5'11" tall, 220 pounds with blonde hair and blue eyes. The suspect is reportedly driving a white Ford pickup truck with a camper shell.
This investigation is ongoing and anyone with information is asked to call the Paso Robles Police Department.