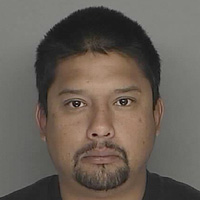 Felix Nicolas, 39, was convicted of trying to hire a fellow inmate to kill his young accusers after they came to police. Santa Barbara County Senior Deputy District Attorney Kevin Duffy, who prosecuted the case, says the jury trial conviction and sentencing of Felix Nicolas could not have happened without the testimony from the two young childen.
The two victims that came forward are having their identities protected. They are both in their 20's now, but say the incidents happened when they lived with Nicolas in low-rent motels in Santa Maria.
The defense attorney for Felix Nicolas plans to appeal his verdict and 206 year prison sentence.