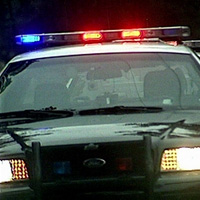 On November 14, at approximately 6:37p.m., Paso Robles Police Department patrol officers were dispatched to Smart and Final, 2121 Spring Street, regarding a robbery which had just occurred.

A store clerk reported that two adult males had entered the store and attempted to steal a 20 pack of beer. The store clerk confronted the two men as they exited the store and attempted to detain them pending police arrival. The suspects resisted the clerk and one of them struck the clerk in the head several times using brass knuckles, causing minor, non-life-threatening, injuries. Both suspects fled the area prior to police arrival.
Upon arrival by PRPD patrol officers they reviewed the store's video surveillance system and quickly identified one of the suspects from prior contacts. Officers responded to the suspect's home on 30th Street, Paso Robles, and located both suspects involved with the robbery. Officers subsequently arrested Heriberto Rodriguez II, and Jaime Gil Jr.