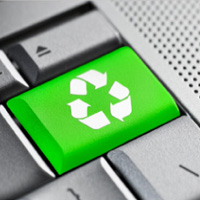 Do not throw out your old electronics, instead take them to the Exploration Station in Grover Beach. It is completely free to drop off electronics.
The Exploration station accepts almost everything except microwaves, batteries, light bulbs, and kitchen appliances.
All electronic items dropped off will be reused for various children's programs.
Drop-off runs from noon to 5:00 pm on Wednesdays, Thursday, and Fridays, as well as Saturdays from 10:00 am to 5:00 pm.
The Exploration Station is located at 867 Ramona Avenue in Grover Beach.