Possible Child Abduction Planned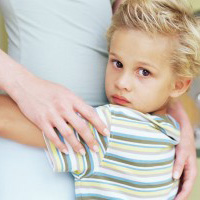 The Paso Robles Police Department is warning parents that someone may be intending to abduct a boy from a local school sometime before Christmas.
The suspect has been described as a white male in his 60s, 5 feet 11 inches tall, 220 pounds with blond hair and blue eyes who drives a white Ford pickup with a camper shell and had been scouting various schools in the area, according to Paso Robles police.
Anyone with information about the case is asked to call the Paso Robles Police Department, or Crime Stoppers at (805) 549-STOP. A web tip can be left on the Crime Stoppers website at www.slotips.org. A text tip can be sent by texting "slotips" and a message to CRIMES (274637).