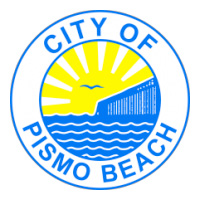 At its December 3 meeting the Pismo Beach City Council voted unanimously to accept Clifford Chapman's gracious gift of the Chapman Estate to the City of Pismo Beach. In doing so, it directed the City Manager and City Attorney to take all steps necessary to transfer the title of the Chapman Estate to the City. Those efforts are now underway.
The City of Pismo Beach established a fund to account for tax deductable donations made for the planning, maintenance, and improvement of the Chapman Estate. Establishment of this fund provides an opportunity to make donations that will be used by the City solely for the Chapman Estate. Persons donating funds to the City for this purpose can receive the benefit of a tax deduction.

Anyone wishing to make a contribution can do so by making checks payable to the City of Pismo Beach, 760 Mattie Road, 93449; please write Chapman Estate Fund Donation in the memo.