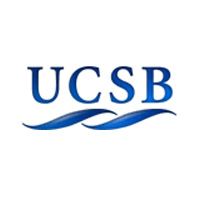 Twenty-thousand people gathered at Harder Stadium in UCSB for the memorial service to honor the six students that were murdered in Friday night's shooting spree in Isla Vista. Religious leaders, Chancellor Henry Yang and UC President Janet Napolitano spoke at the memorial and said that instead of asking why, the focus should be on honoring the six that died.
Napolitano provided glimpses into the lives of some of the victims, saying that George Chen was an engineering student who loved playing basketball with his dad and was a volunteer YMCA counselor; Katie Cooper was captain of her high school water polo team, and James Hong volunteered at a nearby Chinese language school.
Richard Martinez, the father of Chris Martinez, received a standing ovation for his speech, in which he blamed the shooting spree on politicians in Washington, D.C. for not reforming gun laws and started a pep rally chant of "Not one more!" The Isla Vista community will continue to honor the six that died in the shooting by creating a 10,000 ribbon memorial and a memorial wall at Pardall Center.