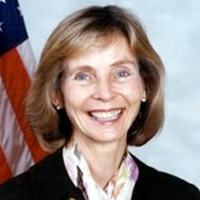 Today, Rep. Lois Capps will meet with the owners of Main Street Produce and take a tour of their business. Main Street Produce cools, packages, and ships strawberries and broccoli grown by their sister company, Main Street Farms.
Weather permitting, Capps will also tour the farming fields.
"Agriculture is one of the main drivers of the Central Coast economy," Capps said. "Whether it's the Farm Bill or comprehensive immigration reform, what is unfolding in Washington directly impacts our local farmers and small businesses like Main Street Produce. I look forward to seeing more of the operation being run in Santa Maria and hearing about their needs as an agricultural producer." Capps will visit from 9:30 to 10:30.