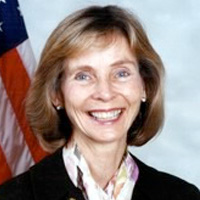 Rep. Lois Capps has sent a letter to U.S. Department of the Interior Secretary Sally Jewell and Environmental Protection Agency Administrator Gina McCarthy calling for a moratorium on offshore fracking activities in federal waters off the coast of California until a comprehensive study is conducted to determine the impacts of fracking activities on the marine environment and public health.
Requests under the Freedom of Information Act, along with media reports and an analysis from the Environmental Defense Center, revealed that California's coastal waters had been fracked at least 15 times in the last 20 years. Capps has been pushing federal regulators for information on this issue for months and continues to monitor onshore and offshore fracking activities closely.
Capps also spoke out Tuesday against two oil drilling bills being considered on the House floor later this week.