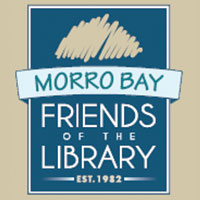 After years of saving and raising funds, Morro Bay Friends of the Library are just inches away from having the money they need to begin major remodeling of the library building.
Only $25,000 more is needed before work can begin on the $500,000 project, which will completely refurbish and redesign the interior of the 30-year-old facility at the corner of Shasta Avenue and Harbor Street.
"If we reach our goal by the end of this year, construction could begin as soon as February," said Robert "Red" Davis, president of the Friends.
With that goal in mind, the Friends will be selling raffle tickets for a great assortment of prizes during the annual Home for the Holidays Morro Bay Street Faire on Sunday, Dec. 1. Their booth will be at the corner of Morro Bay Boulevard and Monterey Avenue.
The library's fundraising campaign recently received a huge boost with a $100,000 gift from the estate of Bertha Shultz. She and her husband, Robert Shultz, owned a plumbing business in Morro Bay in the 1950s and '60s, before moving to Atascadero in 1976. Bertha Shultz died in June of this year, leaving generous amounts to several public agencies and organizations in the area.