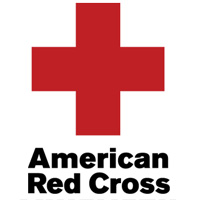 This Holiday season the American Red Cross urges people to give hope to those in need by giving something meaningful during the holiday season.
People can do something that means something and provide help through the Red Cross in different ways: Purchase a symbolic gift from the online catalog at www.redcross.org/gifts; make a financial donation to the Red Cross; or give the gift of their time by becoming a Red Cross volunteer.
Shoppers can go through the online Red Cross gift catalog and purchase a variety of symbolic gifts in the name of the people on their gift list. Their purchase can support the Red Cross mission in many different ways, such as helping a disaster victim, providing comfort kits for injured members of the Armed Forces or helping supply measles vaccinations around the world.
The purchase of each gift item is a tax-deductible contribution that supports the mission of the Red Cross. The catalog gifts are contributions toward a Red Cross program area, not a donation to a specific project or item. Those who participate will receive free gifts such as a Red Cross Water Bottle for a donation of $100 or more or a Family First Aid Kit for a donation of $200 or more.