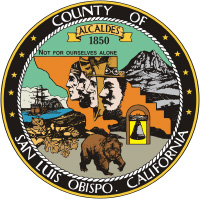 Sparks flew in the SLO County District Attorney debate last night. The debate, sponsored by The Tribune and the League of Women Voters at the San Luis Obispo Library, focused on each candidate's background in leadership and experience.
Deputy District Attorney Dan Dow argued that most of the office's attorneys support him, so he's better suited to lead them. But Assistant District Attorney Tim Covello said Dow he does not have enough experience as a prosecutor and has no management experience in the District Attorney's Office to be an effective leader, while many prominent judges have donated to Covello's campaign.
Dow said he has handled thousands of cases, including difficult sex crimes often involving children, and that his experience in the military and in business makes him a more well-rounded, approachable candidate. Covello argued that in the military, you work your way up the ranks regardless of what fellow military members think of you, so naturally he believes he's next in line.