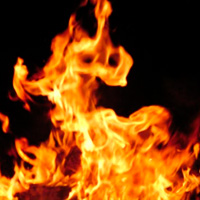 On Wednesday, November 13, at 11:37 AM, two companies of Paso Robles Firefighters and one Battalion Chief responded to a residential structure fire at 212 Oak Meadow Lane in Paso Robles. Firefighters arriving at scene found smoke issuing from the garage of a single family residence. Firefighters immediately stretched fire attack hose lines inside the garage to control the fire. Firefighters were able to contain
the fire to a clothes dryer.
No firefighter or civilian injuries were reported. Because the fire was
confined to the garage, the family was not displaced by the fire.
The cause of the fire is currently under investigation.