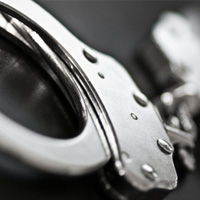 In an investigation initiated by the Fresno Police Department it was learned that the identified suspects in this case, 28-year-old Javier Solis and 35-year-old Michael Andrade, both from Fresno, had brought two juvenile females ages 15 and 17 to the San Luis Obispo area and coerced them into to illegal drug use and acts of prostitution.

In late October of 2013 the San Luis Obispo Police Department was notified of this criminal activity. It was learned that one of the female juveniles had escaped to safety to a central valley California town, however, the second juvenile female was possibly being held at a local San Luis Obispo motel. Officers arrived to check the location and found the second female juvenile and took her into protective custody. The two suspects were not located at the motel at this time.

The investigation revealed that the suspects would use continuing force and fear tactics to cause the female juveniles to engage in multiple acts of prostitution in San Luis Obispo and other areas. The suspects would use the money collected from this activity to engage in other illegal behavior to include the purchase and use of illegal narcotics and support their ability to act as pimps for the females.

In conjunction with officers from the Fresno Police Department Special Investigation Bureau/VICE unit and the Federal Bureau of Investigation, Detectives from the San Luis Obispo Police Department conducted follow-up investigation to aid in the collection of evidence and identification of the suspects. The cooperative efforts by the involved agencies over the last several weeks have led to the capture and arrest of both suspects in Fresno on December 3, 2013.