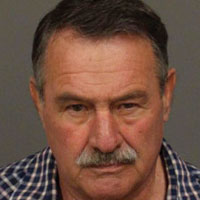 The man arrested in connection with the bank robbery at Rabobank in Cambria on November 7 is a former Santa Barbara County Sheriff's Deputy, according to law enforcement officials.
Bruce Franklin Valentine, 70, of Paso Robles was arrested Wednesday, after investigators served a search warrant at his home. Valentine was taken into custody without incident and transported to the San Luis Obispo County Jail.
The investigation is ongoing.