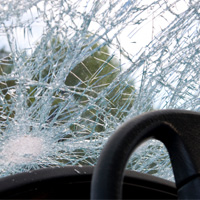 At 5:35 this morning, Santa Barbara County Fire Department (SBC FD) responded to a single vehicle accident, located on Highway 154, north of San Antonio Creek Road.
SBC FD responded two engines, a HazMat Unit and a battalion chief to the scene. SBCFD was assisted by Santa Barbara City Fire Department, Santa Barbara County Sheriff's Office, California Highway Patrol, American Medical Response and Cal Trans.
First arriving firefighters found a single vehicle accident with one person inside the vehicle. Firefighters tried to revive the person but were unsuccessful. Firefighters found evidence at the scene to suggest the possibility of a hazardous material. Six firefighters were potentially exposed. HazMat team personnel were able to determine that no hazardous materials were present. Highway 154 was closed in both directions.
The cause of the accident is under investigation by the CHP. Details regarding the presence of the potential hazardous materials should be directed to the Santa Barbara County Sheriff's Office.