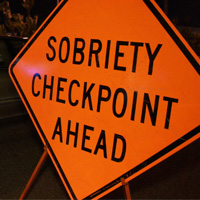 The Winter Holiday Anti-DUI crackdown has resulted in a significant number of DUI arrests from local routine traffic enforcement and special Avoid the 14 DUI deployments during the past several days in San Luis Obispo County.

From 12:01 A.M. Friday December 13, 2013 through Midnight Thursday December 19, 2013 officers representing 8 county law enforcement agencies have arrested 29 individuals for driving under the influence of alcohol or drugs. In 2012 41 DUI arrests occurred during the same seven day time period.
As was the case last year, there were no DUI related fatalities or DUI related injuries during this time period.
Police, Sheriff and the CHP encourage all motorists to help make your community safer: Report Drunk Drivers – Call 911! Funding for this program is provided by a grant from the California Office of Traffic Safety, through the National Highway Traffic Safety Administration. DUI arrest data collection will continue through New Year's Weekend, midnight Sunday, January 1, 2014.