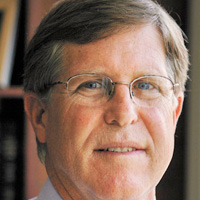 District Attorney Gerry Shea announced today his intention not to seek re-election for the term of office that will commence on January 6, 2015.

Shea became a Deputy District Attorney with the office in 1977, was elected District Attorney In June of 1998, and was re-elected in 2002, 2006, and 2010.

Shea said, "It is, and has been, a privilege to serve as the District Attorney. I'm proud of the consistently outstanding work done by the men and women of our office, and I'm grateful to the citizens of our county for embracing our office's efforts to better serve and protect them."

Shea said that those efforts have included placing a higher emphasis on helping crime victims and enhancing services to the public in response to elder abuse, gang activity, environmental crimes, juvenile crimes and real estate fraud , among others. In addition, the office's efforts at prosecuting serious crimes in the county have resulted in convictions in sixty-four murder cases in the past 15 ½ years.

The office is currently implementing a modernized case management system which will strengthen the office's linkage to law enforcement and to the courts, Shea added. The District Attorney's Office also leads or participates in over twenty collaborative task forces with other county, state and federal law enforcement agencies. "I'm extremely gratified by the many ongoing professional relationships developed between our office and all of the other law enforcement agencies working in our county," Shea said.