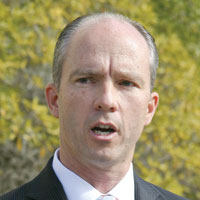 Deputy DA Dan Dow says he's running for the post Gerald Shea is vacating, and that would be the position of District Attorney.
Shea announced earlier this week he won't seek reelection when his term ends in January of 2015. Dow earned his law degree at Santa Clara University.
He has been a deputy district attorney in SLO County for the last six years.