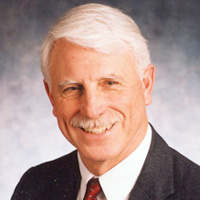 We know that when parents read to their children at young ages, or just listen to them sound out words or begin to put sounds to combinations of letters, it helps that child master the complex skill of reading and gain confidence. We could call this "home-based literacy". However, some parents are hesitant to do this possibly for fear of "doing the wrong thing", or just not having the appropriate books at home, or perhaps not feeling comfortable with English when there is another language spoken at home. In 2003, our county began implementing a program called Raising A Reader, a national program (31 states) that addresses these and other concerns/roadblocks preventing parents reading to their young children. Today I will briefly report on the progress and growth of the Raising A Reader program in the schools in our county over the past 10 years.

WHAT IS RAISING A READER ? There are 3 parts to Raising A Reader: The Red Book Bag. This is the colorful red bag of age appropriate books (5-8) that a young child brings home from school. These books form the basis of the family literacy program. When these books have been read, the child brings the Book Bag back with the books and gets a new set of books. This continues throughout the year. A pre-school, school or a public library can be the home base for distributing the books. At the end of a cycle (100 books), the children receive a blue library book bag to keep so that they can continue the practice of borrowing books to read and hopefully build a lifelong habit of reading.

Parent Training and Support. The school or library provides initial training and support for parents who may have some fear of reading with their children. Parents are taught "read-aloud" strategies that help their children. Language is not a barrier.

Implementers. These are the adults at the school or public library who manage the books and are available to assist parents. Often these implementers are school volunteers.
10 year history in our county. We estimate that over 3000 children have been served by Raising A Reader in our county since the start. This year 485 young children (ages 3, 4 & 5) are participating in 9 communities from Nipomo (most recent) to Shandon and Cambria. Usually the program is connected to a publically funded preschool (i.e. Head Start, State Pre-school, District pre-schools) but all are funded by donors or organizations who contribute each year.

FUNDING RAISING A READER. The initial funding for the program came from the Community Foundation of San Luis Obispo and they continue to be a major supporter. Over the years, individuals, service clubs, businesses and others have provided the funds needed for the program. The start-up cost is $5000 per site with an ongoing cost of $2500 per site. The funds buy or replace the books and materials and provide the training and management of the program. It's wonderful legacy if a group or organization "adopted" a preschool site to become a Raising A Reader site. Our goal is that all publicly funded preschool sites would become a Raising A Reader site. This would mean adding 17 sites to the existing 18 sites.

SUMMARY. Raising A Reader is a proven family literacy program that helps young children learn to read. It has been growing over the past 10 years and the outlook is good to continue to expand.