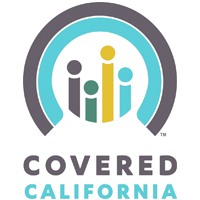 Covered California and the California Department of Health Care Services announced that from Oct. 1 to Nov. 30, as a benefit of the Patient Protection and Affordable Care Act, an estimated 15,602 individuals in six Central Coast counties started applications for Covered California health insurance plans.
Cumulatively, 7,869 individuals in Santa Cruz, Monterey, San Benito, San Luis Obispo, Santa Barbara and Ventura counties have enrolled in subsidized or non-subsidized Covered California health insurance plans, which reflects about 7 percent of the statewide enrollment (the counties make up 6 percent of those eligible for subsidies statewide). These counties encompass Covered California pricing regions 9 and 12.
"Central Coast counties are important to our success," Covered California Executive Director Peter V. Lee said. "While it is good news that so many who live in those counties have signed up, Californians all have one more week — until Dec. 23 — to enroll for coverage taking effect Jan. 1."
Last week Covered California and DHCS released statewide figures showing that applications were started for an estimated 777,000 individuals between Oct. 1 and Nov. 30.