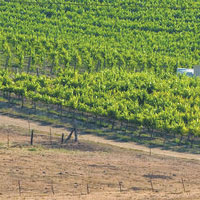 PRO Water Equity and the Paso Robles Agricultural Alliance for Groundwater Solutions (PRAAGS) have each been working towards a governance structure to manage the Paso Robles Groundwater Basin which ensures that the basin is stabilized and sustained for the benefit of all. After months of discussions, these groups of local landowners have been able to find common ground on formation and governance of a groundwater management structure.
Through compromise, they say they have agreed upon a proposal to put before the public and believe this proposal provides fair and equitable representation for basin water users and a structure that meets the long-term needs of the area.
The proposed water district would be governed by locals, have the ability to obtain supplemental water, and could implement water management through an AB 3030 management plan. Development of the district will involve working through the LAFCO process and via special legislation.