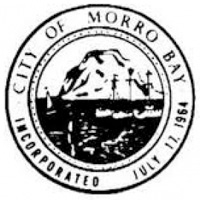 Yesterday the Morro Bay City Council met in closed session and approved the Separation Agreement of City Manager, Andrea Lueker. Ms. Lueker has been placed on administrative leave effective December 13, 2013. Her separation date will be January 3, 2014.
According to the Separation Agreement, Ms. Lueker receives payment of her leave balances and payment of a settlement sum equivalent to nine month's salary. In exchange, she will be leaving her post and has signed the agreement which resolves any disputes between her and the City regarding her employment.
"The City has appointed Ms. Susan Slayton as Acting City Manager who has held this position in Ms. Lueker's absence in the past. We are placing our confidence in Ms. Slayton while we pursue an Interim City Manager. This separation agreement concludes this matter and we are now ready to move on," stated Mayor Jamie Irons.