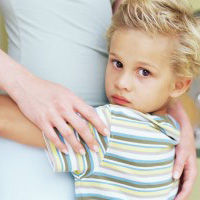 The Paso Robles Police Department has determined the original report of a planned child abduction is unfounded and of no merit. PRPD detectives conducted follow-up interviews with the original reporting party in Stockton (CA) and discovered he had embellished information he received from a female acquaintance that lives in SLO County. The female acquaintance was also interviewed and confirmed the information she gave to the reporting party was in no way related to any planned child abduction.
Finally, the person of interest at the center of this investigation was also interviewed and cooperated fully with this investigation. This subject has been cleared of any wrongdoing related to this report.
The PRPD was assisted in this investigation by officers from the California Highway Patrol Air Operations Unit, as well as officers from the Stockton Unified School District Police Department, Lodi Police Department, and deputies from the SLO County Sheriff's Department.
The PRPD would like to thank the staff of the Paso Robles Joint Unified School District for their assistance and cooperation with the efforts put in motion to enhance security district-wide upon receipt of this original report.
While this specific threat has been mitigated, members of the community are reminded we must always take steps to ensure the safety of the children in our community.