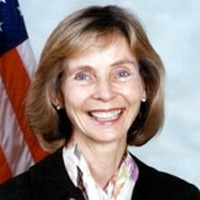 Yesterday Rep. Lois Capps and Rep. Zoe Lofgren led a letter from members of the California Congressional delegation to California Health and Human Services Secretary Diana Dooley and Covered California Executive Director Peter Lee urging them to implement President Obama's administrative fix that gives consumers the option to renew their 2013 health plans in 2014, without change.
The administrative fix will give consumers more information and choices, which would ensure stability in California families' coverage and a smooth transition to full implementation of the Affordable Care Act.
The option will not allow older plans to be sold to new customers in 2014, and state insurance commissioners would have the right to override the administrative proposal. Then, insurers would be free to offer this option, along with options under the ACA, to consumers.
Also yesterday, Capps applauded the Senate's passage of the PREEMIE Reauthorization Act which included the National Pediatric Research Network Act (NPRNA) – a bill authored by Capps – as an amendment. The House passed this version of the PREEMIE Act earlier in the week, and the bill will now go to the President's desk for his signature.
The NPRNA authorizes the National Institutes of Health (NIH) to facilitate the creation of pediatric research consortia focused on pediatric diseases, with a special emphasis on rare diseases like spinal muscular atrophy (SMA). The bipartisan bill will help increase and coordinate research activities, disseminate research results quickly, prepare a new generation of pediatric research experts, and accelerate the development of clinical trials to treat rare pediatric diseases. By creating multi-site consortia more children will be able to participate in research without the same geographic hurdles that they face today.