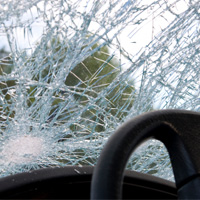 A Bakersfield man was sentenced to 15 years to life in state prison after being found guilty of second-degree murder.
Jerad Cross was driving in a construction zone outside of Paso Robles while under the influence of drugs on November 7, 2012. He didn't notice the cars in front of him were stopped and he crashed into a truck. The driver of the truck, Richard Gamez, was killed.
Cross was found guilty of gross vehicular manslaughter while intoxicated, driving with a suspended license, and possession of drug paraphernalia.