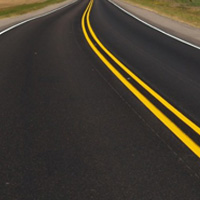 The Atascadero Rehabilitation Project along U.S. Highway 101 has been completed.
This project which began in the summer of 2010 included the repaving 11 miles of Hwy. 101 from north of the Cuesta Grade to Traffic Way. Caltrans also widened bridges at Santa Margarita Creek, Atascadero Creek and Traffic Way and resurfaced the on/off ramps at Hwy. 58 in Santa Margarita and at San Diego Road, Santa Rosa Road, Curbaril Avenue, Highway 41 and Traffic Way.
This project also included new landscaping and drainage improvements.
The $34.3 million project was financed primarily by the American Recovery and Reinvestment Act of 2009.