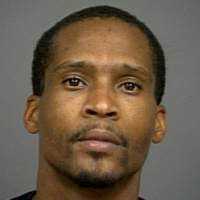 Yesterday at approximately 12:30pm, 34 year old Azar Moore, of Paso Robles, was arrested in Santa Maria, related to a September 2 robbery of the Shell gas station at 1244 24th Street in Paso Robles.

PRPD detectives were able to identify Moore by analyzing fingerprints obtained from the gas station immediately after the robbery. PRPD detectives tracked Moore to Santa Maria and requested Santa Maria Police Department's assistance with taking Moore into custody.

PRPD detectives subsequently transported Moore back to Paso Robles and he will be booked into the San Luis Obispo County Jail on felony armed robbery charges.