Representative Capps To Attend Groundbreaking Ceremony To Expand Grizzly Charter School Facility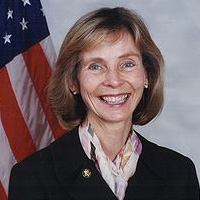 Monday, Rep. Lois Capps will attend the groundbreaking ceremony for an expansion of the Grizzly Charter School facility on Camp San Luis Obispo.

The $3.2 million expansion will provide classroom space for an additional 60 cadets in the program. The additional cadets will all be female, bringing the total enrollment of the school to approximately 165 males and 110 females.

Earlier Capps will participate in the dedication of three new automated external defibrillators (AEDs) at Paso Robles High School. Two of the AED's were funded by the Ryan J. Clarke CPR Fund for Schools and EMS Safety Services.